---
Welcome!
---
Attend professional classes in faux finishing, trompe l'oeil murals, venetian plaster, fine arts, and other painting styles at the "Decorative Arts Center" school for finishes. Our "state of the art" faux finishing school is owned and operated by the European-trained and internationally known master decorative artist, Brian Bullard, who has over 27 years of experience in the decorative artistry trade.

Since the year 2000 we've taught over ten-thousand students how to have fun and earn money with paint. We have trained amateurs, enthusiasts, artists, "regular" painters and contractors, and faux finishing & mural businesses looking to refine their skills or increase their painting offerings. Ready for a new career? Want to to start or improve your own art-oriented business, or just improve your faux painting and art skills? We're here for you!
---
Our Instruction
---
Our faux painting, mural, & plaster classes do not involve proprietary glazing products or tools to be "locked into" or to buy in our workshops, you can use almost any locally available paint or decorative plaster upon successful completion of the class!

If you have been looking to get out of an expensive proprietary product scheme, yet still want great results, we're here to help you make the transition and profits!
---
Real Benefits
---
Attending the school entitles you to use our lifetime "Continued Support" faux painting assistance. Each student also receives a diploma for successful completion of our seminars.


---
Faux Business
---
Start your own faux finishing, venetian plaster or Trompe l'oeil - mural painting business! Learn how to get established, estimate & price finish projects, start charging for your decorative painting, work your own hours, and create job security in today's dynamic market. You can avoid countless hours of scanning decorative or mural painting books for information and wandering stores for that "magic" finish product.

Whether your goal is to faux finish your own room at home, paint a mural or to become a full-time decorative artist, we will provide you with the proper professional faux finish instruction and assistance in our classes.
---
Quick Overview & School Tips



It only takes two minutes to read!
---
Looking to get out of an expensive proprietary faux product scheme? Still want great results? We're here to help you make the transition and profit
Class on Trompe l'oeil - Mural Painting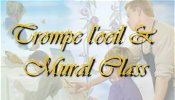 2013-2014

Mon-Wed, November 11-13
Mon-Wed, December 9-11
Mon-Wed, January 13-15
Mon-Wed, February 10-12
Mon-Wed, March 10-12
---
Threeday Faux Finishing Business Class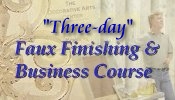 2013-2014
Mon-Wed, November 4-6
Mon-Wed, December 2-4
Mon-Wed, January 6-8
Mon-Wed, February 3-5
Mon-Wed, March 3-5
---
Venetian Plaster Class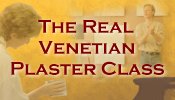 2013-2014
Mon-Tue, November 25-26
Mon-Tue, January 27-28
---
Furniture & Fixture Faux Finishes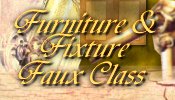 2013-2014
Mon-Tue, February 17-18
Mon-Tue, March 17-18
---
All Classes Offered:


Text schedule to print
(click here for new window)
---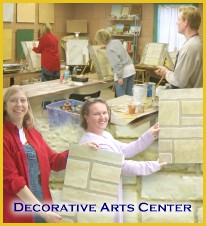 Class Schedule:


---